I had a couple of hours spare and the sun was out so a quick trip floater fishing was in order.
I arrived and found my favorite swim opposite the central island free with a chuck to the far bank marginal weed of about 30-35 yards. I fed a few mixers to the island and soon had the carp swirling at the feed, some big ones too!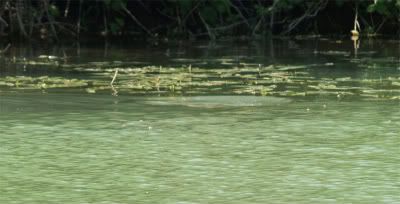 Tackle was my old 12ft North Western carp rod, with a Daiwa Capricorn 3500 reel, the rig was a 4g Drennan controller, with a number 8 hook attached to a 10lb mono trace. I baited it with a single mixer and withing 10 second it was taken and I was into a good sized fish.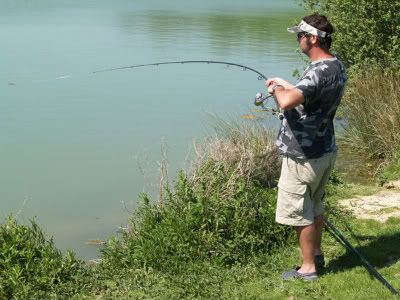 You have to hang on to steer them away from the far bank weed!
About 10 minutes later I had the 25lb fish on the bank.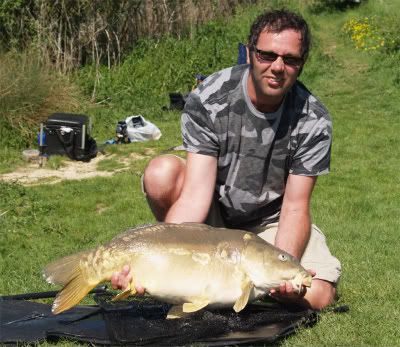 Not bad for about 15 minutes fishing. it goes to show get the conditions right and familiarize yourself with the water you fish and you don't have to sit for hours behind a bank of rods to catch some nice sized carp.
(photos by Deborah Gilbert)